Photo Gallery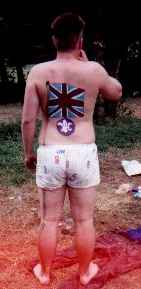 My name is Jonathan Turpin and I'm a CSL at 9th Northvale Leeds, and a year ago in August, I went to an International Friendship Camp at Kibblestone Camp, Stone, Staffs.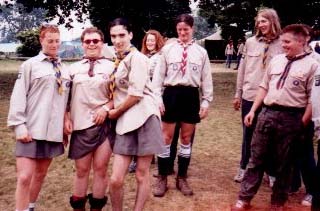 We thought we'd attract a bit of attention at flag break one morning, and by golly, did we just!!!
From left to right - Graham, Kieron, Chris, Sally, Chris, Michael, James.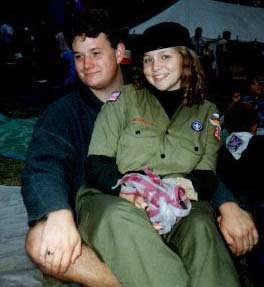 This is myself and Jessica, from Kissimmee, Troop 357 Central Florida District. She was a great laugh and we are in regular contact, and I am going to see her next March for 3 weeks.

I was on the crew with the 9th Northvale (Leeds), and Newcastle-Under-Lyme Venture Scouts. I met lots of new friends, and had an absoloutely great time.